On the circuit board, we often see a variety of identification information, which can play the functions of marking, recording, tracking, and tracing. There are many devices that can realize this data coding. Inkjet printer is one of them. It has high-cost performance and is also one of the identification devices selected by many manufacturers.
With the rapid development of electronic technology, circuit boards are widely used in various fields. Almost all electronic equipment contains corresponding circuit boards. In China, there are many enterprises producing circuit boards. Then, like a circuit board manufacturer, how to choose a suitable inkjet printer for your own products?
First, determine the content to be printed on the product, such as the content information such as bar code, QR code, or logo characters to be printed on the circuit board. These functions will affect the screening of some brands, specifications, and models. Some company's Inkjet machines can only print bar codes or QR codes alone, not patterns or logos. CYCJET ink inkjet machines, The corresponding numbers, letters, two-dimensional codes, graphics, logos, Chinese characters, etc. are sprayed on the products in a non-contact way. The customer's products have good traceability after being identified by the machine, so as to improve the quality management and regional management ability of the enterprise.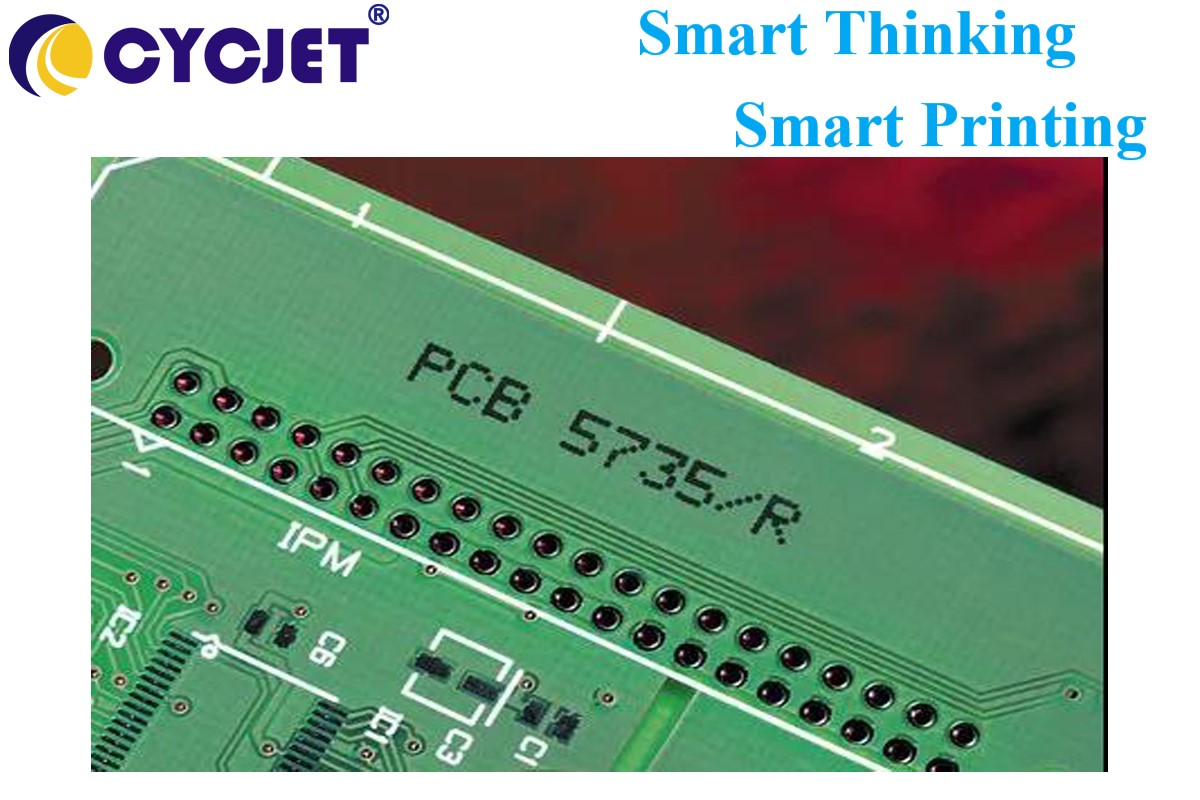 In addition, inkjet equipment is not a one-time investment. After purchase, some consumables will be incurred, including the use and maintenance of the equipment, especially the use and consumption of ink, solvent, and other consumables. According to the working principle of the inkjet printer, after a certain period of use, the ink path needs to be thoroughly cleaned and the ink core (filter element) system needs to be replaced, usually, including the main filter, nozzle front filter, ink filter, solvent filter, etc. thorough cleaning and maintenance, the service stability of the machine and equipment can reach the best state.
When purchasing inkjet printers, we should not only consider the short-term application needs but also further infer the long-term use needs according to the development plan and product plan of PCB circuit board manufacturers. For example, with the increase of output, we need to improve the degree of automation and communicate with relevant equipment on the production line. If the inkjet printer does not have a communication serial port If we do not support this function, we will need to find another supplier, which will increase the costs caused by uncertain factors such as time.
If the function of the inkjet printer itself is relatively perfect and the strength of the supplier's company is relatively strong, it is not only equipped with various communication interfaces as standard to paving the way for later automatic matching and variable information transmission coding, but also can carry out some automatic intelligent production line transformation according to the customer's site conditions, and some non-standard machined parts can realize on-site measurement, design, manufacturing installation and other services so that customers can experience the one-stop identification and overall solution service.
CYCJET is the brand name of Yuchang Industrial Company Limited. As a manufacturer, CYCJET has more than ten years of experience for wholesalers and retailers of different types of handheld inkjet printing solutions, laser printing solutions, portable marking solutions in Shanghai China.
Contact Person: David Guo
Telephone: +86-21-59970419 ext 8008
MOB:+86-139 1763 1707
Email: sales@cycjet.com
Keywords:
Working video:
Disclaimer: This article is reproduced from other media. The purpose of reprinting is to convey more information. It does not mean that this website agrees with its views and is responsible for its authenticity, and does not bear any legal responsibility. All resources on this site are collected on the Internet. The purpose of sharing is for everyone's learning and reference only. If there is copyright or intellectual property infringement, please leave us a message.