N95 protective masks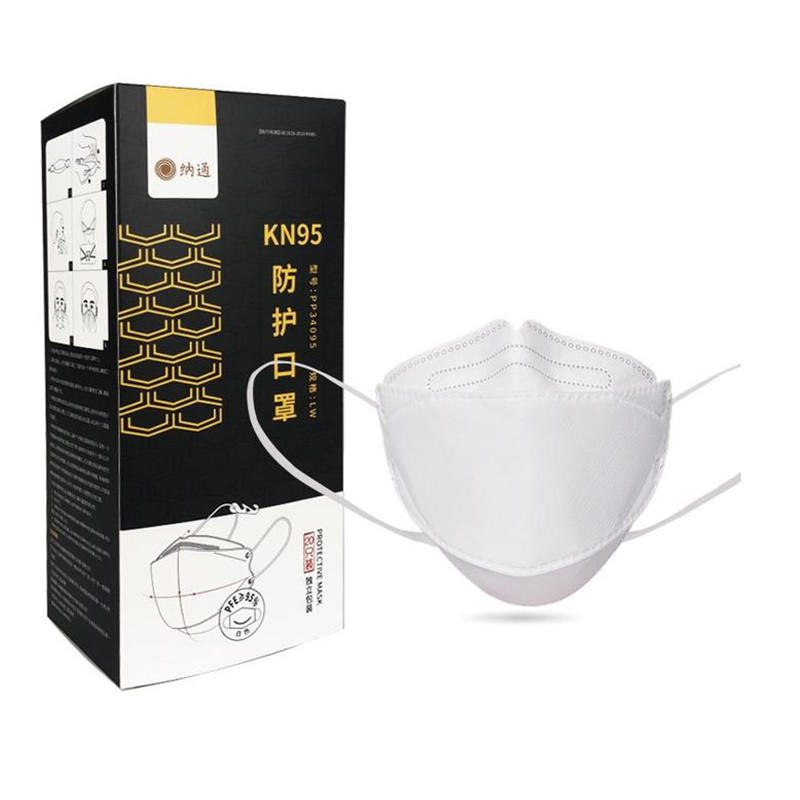 It is used in medical work environment to filter particulate matter in the air, block droplets, blood, body fluids, secretions, etc. For a better breath of fresh air, every detail is more attentive. Adjustable elastic ear lanyard: comfortable to wear, does not restrain the ears; precise physical welding: more firm and resistant to pulling, equipment license number: Jin Machinery Note 20212140022, structural composition: non-oily particle filtration efficiency > 95% is grade 1; microbial indicators Meet the following requirements: the total number of bacterial colonies ≤ 200CFU/g, the total number of fungal colonies ≤ 100 CFU/g, coliform bacteria, Pseudomonas aeruginosa, Staphylococcus aureus, hemolytic streptococcus shall not be detected.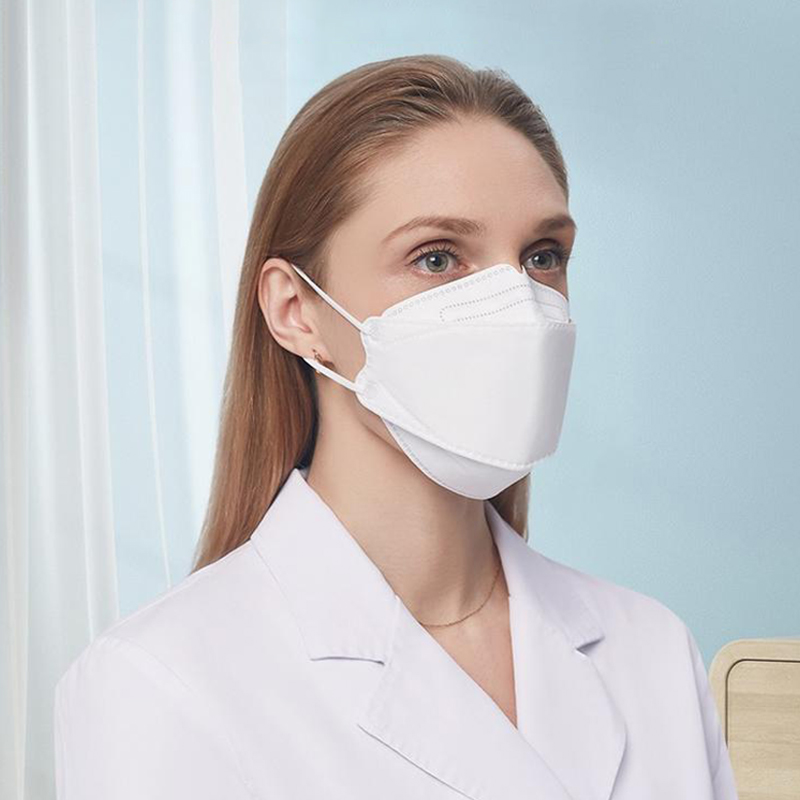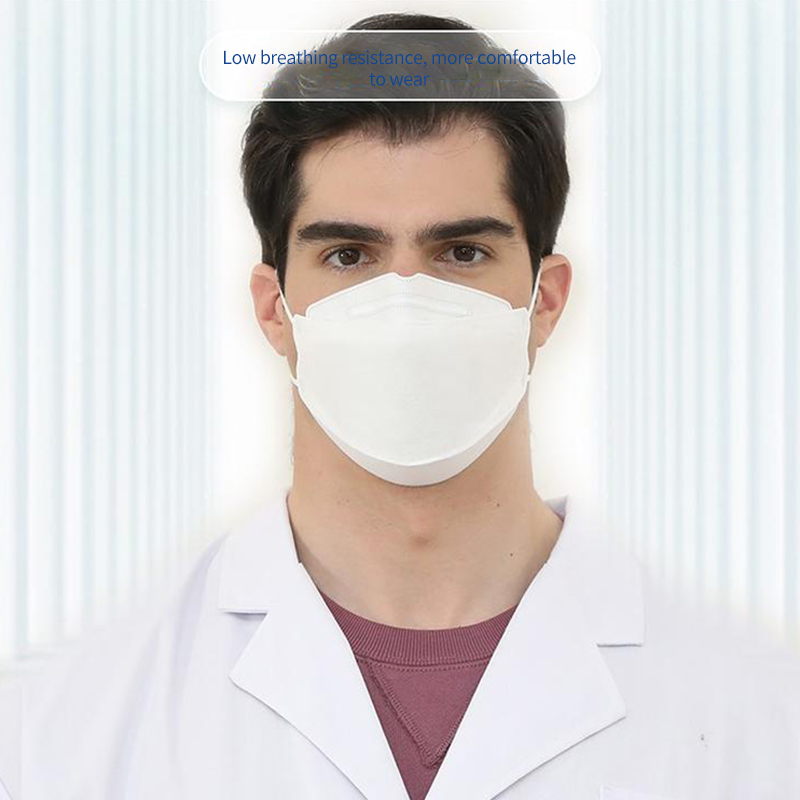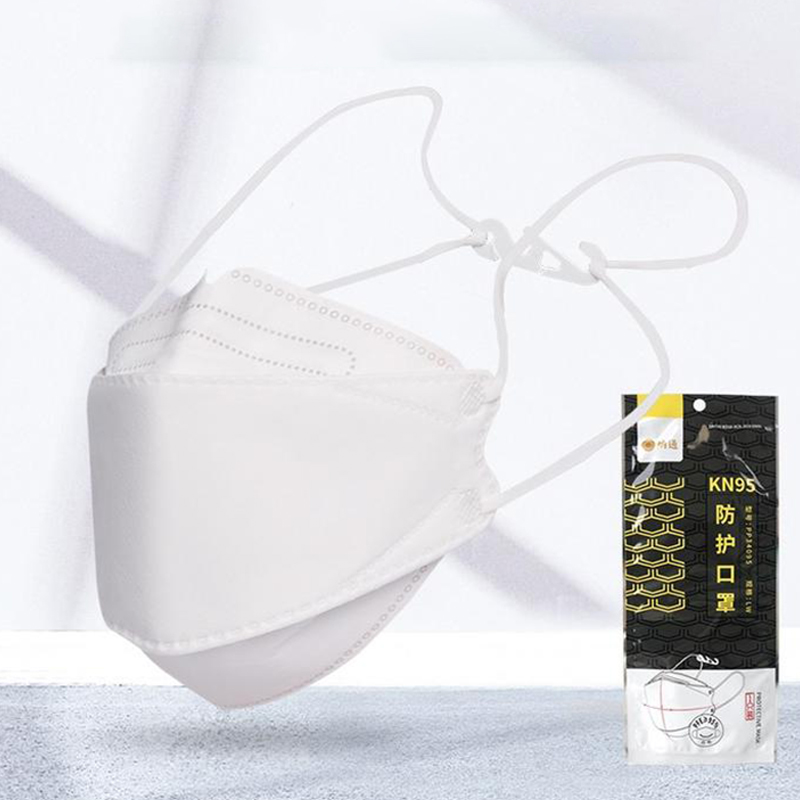 safety
√High-efficiency melt-blown cloth, non-oily particulate filtration efficiency (PFE) 295%;
√Three-dimensional ship-shaped structure, and the body is fully fitted for protection;
√Patented double-peak design, fits the nose shape, and has a better fit.
aesthetics
√Built-in bone material, three-dimensional shape, with face search effect
comfort
√The neckband-style wearing way relieves the pressure on both ears;
√Adopt adjustable hook design to adapt to different face shapes,
√The inner layer is made of skin-friendly and hygroscopic non-woven fabric to reduce dampness.
convenience
√Independent packaging design, easy to carry, safe and hygienic
Disposable surgical masks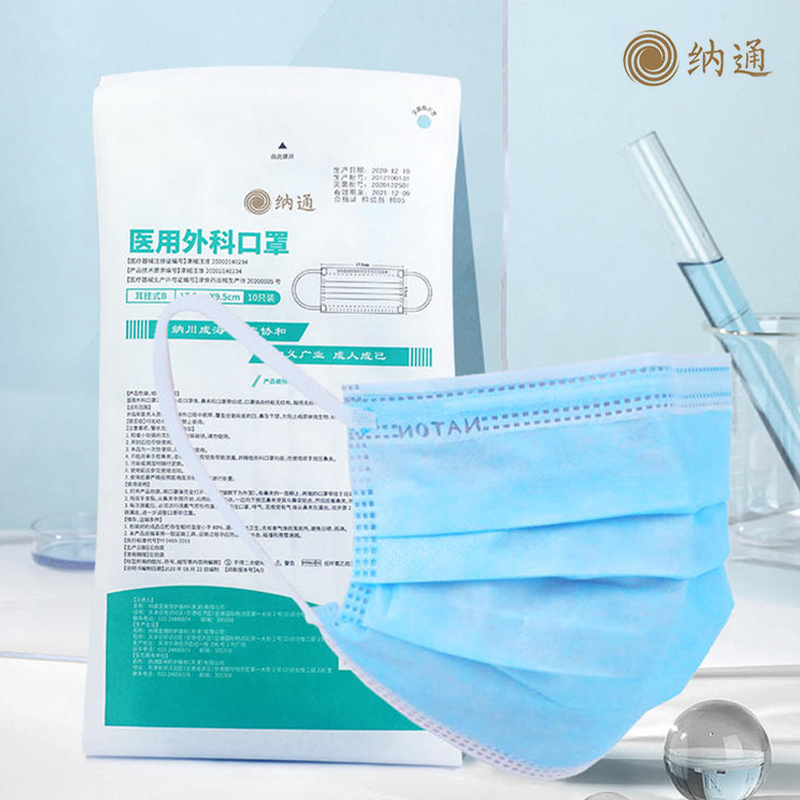 Medical surgical masks: Generally made of non-woven fabrics or composite materials, they are used in medical clinics, laboratories, operating rooms, etc. The masks worn by medical staff in high-demand environments have a relatively high safety factor and are resistant to bacteria and viruses. Strong ability, the use of ultrasonic spot welding technology, the outer welding is more suitable for the face, and it is more comfortable to wear for a long time. The nose bridge can be plasticized, and the angle of fit with the face can be adjusted freely. The face is tightly wrapped, and it is not easy to break after repeated bending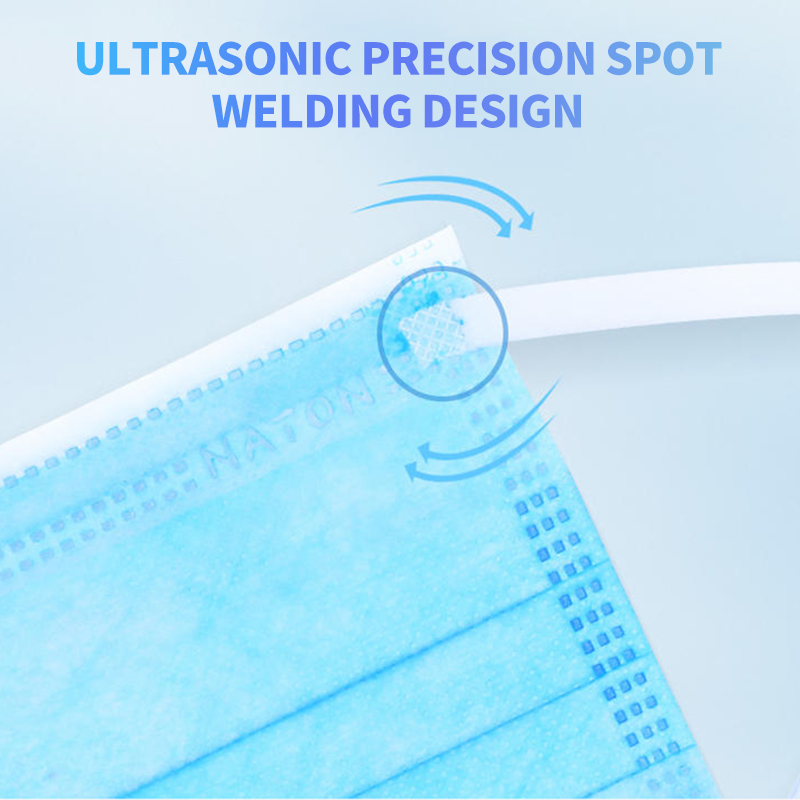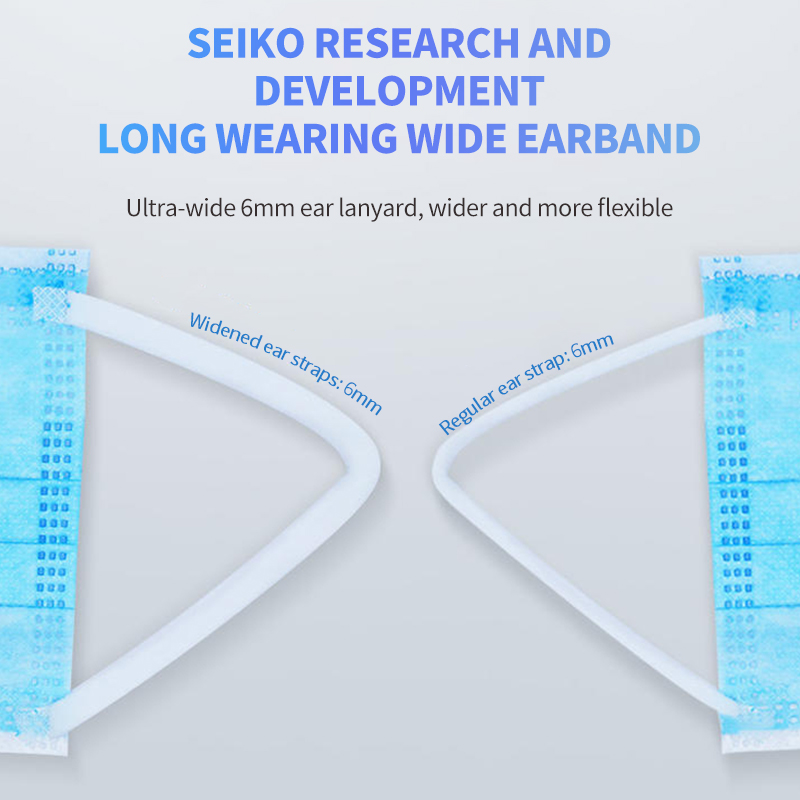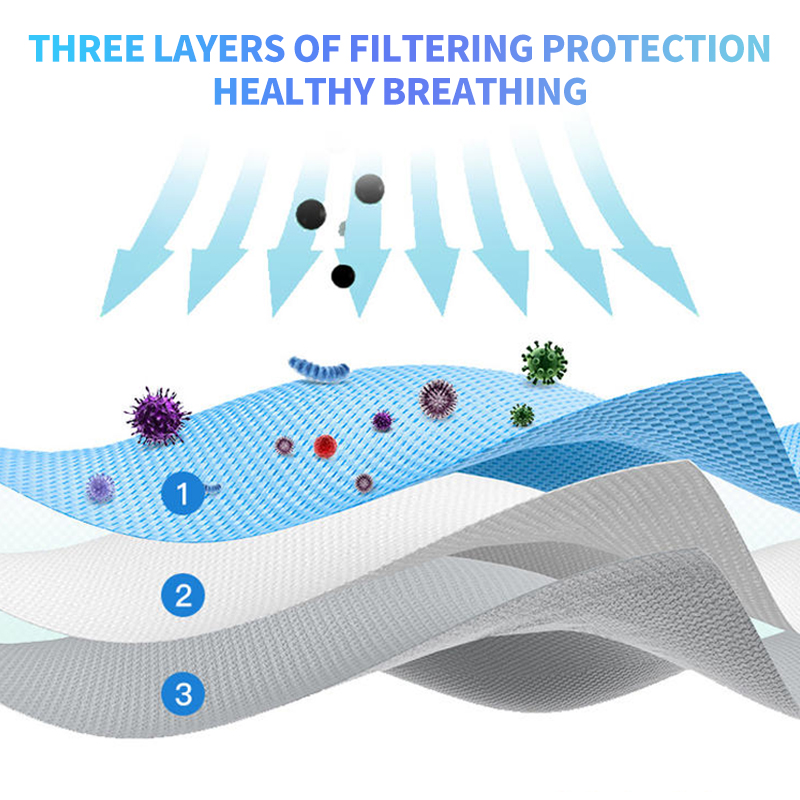 ①Particle filtration efficiency: Under the condition of air flow (30±2) L/min, the filtration efficiency of sodium chloride aerosol with aerodynamic median diameter (0.24±0.06) um is not less than 30%.
The level of filtration efficiency reflects the effectiveness of the mask against particulate matter.
②Bacterial filtration efficiency: Under the specified conditions, the filtration efficiency of Staphylococcus aureus ATCC6538 is not less than 95%.
Bacterial filtration efficiency is too low, increasing the user's risk of illness or infection.
③Pressure difference: Under the specified conditions, the pressure difference between the two sides of the mask for gas exchange should not exceed 49Pa. The pressure difference of the mask is too large, which will make the wearer feel uncomfortable breathing.
④ Penetration of synthetic blood: After 2ml of synthetic blood is sprayed to the outer side of the mask at a pressure of 16.0kPa (120mmHg), the inner side of the mask should not penetrate. Provides a physical barrier to prevent the penetration of blood, body fluids and splashes, and is suitable for general protection of medical and related personnel.
Qualified masks have no blood penetration on the inner surface, and unqualified masks will have blood penetration.
Chengdu Xinyi Youheng Technology Co., Ltd. is an equipment company focusing on the sales of medical equipment and medical electronic equipment. The company is located in the Southwest International Medical Device City of Chengdu High-tech Zone (West Zone). The company is mainly engaged in the sales and operation services of anesthesia, respiratory, oral and other series of medical equipment. The company's products are mainly sold in many first- and second-tier cities such as Sichuan, Chongqing, Yunnan, Guizhou, etc. The company has always adhered to the business purpose of "contributing to the cause of human health", actively and effectively implemented modern enterprise management, and implemented "continuously provide customers with first-class quality." "Products and Services", and is committed to becoming a sales leader in the domestic medical device industry.
Chaohui Zheng
441474048@qq.com
Disclaimer: This article is reproduced from other media. The purpose of reprinting is to convey more information. It does not mean that this website agrees with its views and is responsible for its authenticity, and does not bear any legal responsibility. All resources on this site are collected on the Internet. The purpose of sharing is for everyone's learning and reference only. If there is copyright or intellectual property infringement, please leave us a message.